Database Statistics
Men
Women
Total
Players:
10523
7948
18471
Tournaments:
1808
1389
3197
Search other dates...
Find us on Facebook for more news
Latest News and Feature Articles
11/13/2018
p1440 Top Gun: Where partners will play against one another
It's been quite a while since we've seen them apart, Miles Evans and Billy Kolinske. Long enough that it's almost strange to mention one without the other.
Read more from p1440.com
2018-2019 World Tour to reach climax in Rome finale
Lausanne, Switzerland, November 13, 2018 – The FIVB is pleased to announce that Italy will host a season-ending event in Rome from September 4 to 8, providing the final highlight of the 2018-2019 FIVB Beach Volleyball World Tour.
Read more from fivb.com
11/8/2018
Formats set for p1440 Top Guns, Young Guns tournaments
The format for p1440's dual events at its Huntington Beach event, the Top Gun and the Young Guns, from November 30-December 2, have been finalized.
Read more from p1440.com
Canada's Sam Pedlow to compete in p1440 Huntington Beach
It's a bit early for Sam Pedlow's annual winter visit. Typically, this comes in January or February, depending on the training schedule. It comes with much social media fanfare (when it comes to Pedlow, most beach volleyball action comes with much social media fanfare).
Read more from p1440.com
View the News Archive...
Special Links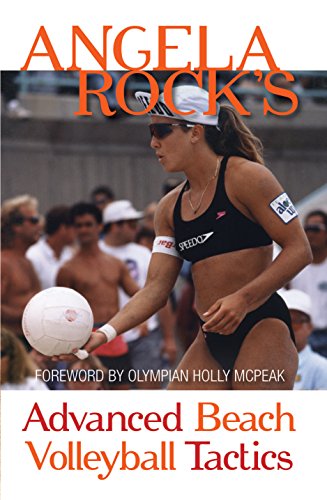 Upcoming Tournaments
Dates
Tour
Tournament
Gender
Purse
Nov 29-Dec 2, 2018
FIVB
Ljubljana Winter Edition, Slovenia
M
€ 5,000
Nov 29-Dec 2, 2018
FIVB
Ljubljana Winter Edition, Slovenia
W
€ 5,000
Nov 30-Dec 2, 2018
p1440
p1440 Huntington Beach, United States
M&W
$300,000
Jan 2-6, 2019
FIVB
The Hague Four Star, Netherlands
M
US$150,000
Jan 2-6, 2019
FIVB
The Hague Four Star, Netherlands
W
US$150,000
Jan 17-20, 2019
FIVB
Visakhapatnam One Star, India
M&W
US$10,000
Feb 5-10, 2019
FIVB
Fort Lauderdale Major Series, United States
M
US$300,000
Feb 5-10, 2019
FIVB
Fort Lauderdale Major Series, United States
W
US$300,000
Feb 13-17, 2019
FIVB
Florida Three Star, TBD, United States
M&W
US$150,000
Feb 21-24, 2019
FIVB
Phnom Penh Two Star, Cambodia
W
US$25,000